Integris Group Announces Election of Gary DiDato, MD to the Board of Directors at Annual Meeting of Members
June 28, 2023
All Articles
GLASTONBURY, CT – Integris Group, a leading member-owned medical professional liability insurance company, recently announced the election of Dr. Gary DiDato to a three-year term on the Integris Group Board of Directors. The election took place at the Integris Group Annual Meeting of Members on June 10th at the Company's corporate office in Glastonbury, CT. Dr. DiDato was initially appointed to the Board in January of 2023.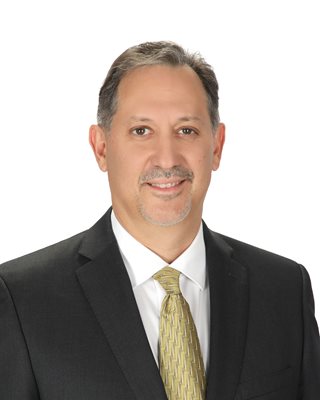 "We are pleased to officially welcome Dr. DiDato to the Board of Directors following his election by our membership," said Stephen J. Gallant, Chief Executive Officer of Integris Group. "His expertise will prove to be an asset in executing our strategic plans and continuing to grow the Company."

Dr. DiDato is an anesthesiologist currently serving as Senior Attending at Middlesex Health and as an Attending Anesthesiologist at the Middlesex Endoscopy Center, Shoreline Colonoscopy Suites, the Middlesex Center for Advanced Orthopedic Surgery, and the Guilford Surgery Center. Dr. DiDato is the Vice President of Anesthesiologists of Middletown, PC, located in Middletown, Connecticut, where he has been practicing since 2005. He is also the Department of Anesthesia Chairman at Middlesex Hospital.

After graduating from the University of New Haven, Dr. DiDato went on to receive his medical degree from St. George's University School of Medicine. He completed his Anesthesiology Residency at the Medical College of Virginia.

About Integris Group
Integris Group includes Integris Financial Services, Incorporated and Integris Insurance Company. A Mutual Holding Company, Integris Group is a leader in developing innovative insurance programs, services, and solutions for physicians, doctors, healthcare providers, and facilities dating back to the origins of the Company in 1984, then known as CMIC Group. For more information, visit the Integris Group website at www.integrisgrp.com.
Media Contact
Michelle Barry
Senior Business Development Representative
80 Glastonbury Blvd
Floor 3
Glastonbury, Connecticut 06033
8607818466
mbarry@integrisgrp.com